All of our kittens receive a series of two killed virus vaccinations for Rhinotracheitis, FCV and panleukopenia. Our cats and kittens do not get Leukemia shots, ever. They have been known to have bad reactions and this is why our kittens are required to stay with us until they are 12 weeks old. All of our cats and kittens live with us in our home. Since we are a home-based cattery, we are not open to the public, this is to protect the health of our cats and to honor the privacy of our family members.
We feed all of our cats and kittens Natural Balance duck and pea formula dry food, Nature's Place dry food, Supreme Source Grain-Free dry food and Fancy Feast Classic canned food with a sprinkle of Kitty Bloom and raw red meat, no fowl. For kitty litter, we use equine pine pellets. It's cost efficient and healthier than traditional cat litters and actually smells better and very easy to clean.
Moon Whiskers provides a 100% health guarantee for the first three days of ownership for your new kitten. This gives the new buyers plenty of time to have their own veterinarian check the kitten and run any tests they desire. In addition, there is a six month guarantee for any genetic problem. This health guarantee does not cover injuries or accidents that happen to the kitten after arriving at their new home. The kitten leaves our cattery, to the best of our knowledge, in a healthy condition. However, in the event that the kitten should be diagnosed with a simple medical problem that can be cured easily, such as colds, skin rashes, etc., this would not qualify for a replacement, nor will we pay any veterinarian bills. If the kitten is to be used for breeding, the guarantee is extended for two years for any breeding related or genetic problems. Should the guarantee be necessary to utilize, the kitten will be replaced with another kitten of the buyer's choice - money is never refunded. Shipping, if necessary, will not be covered by Moon Whiskers.
Please note that there is a non-refundable deposit of $500.00 for kittens held off the sales list for buyers for over ten days. This is not an option to change. In addition, kittens sold as pets will be spayed/neutered before leaving our home to yours. Age for spay/neuter is 16 weeks and older.
The health guarantee will be void if FIP or Leukemia shots are given. Kittens with wild heritage have had bad reactions to these shots. We do not allow declawing!
We hope that you enjoy your Moon Whiskers feline companion as much as we have in raising them. Should you ever have any questions or concerns, we are always here to help you in any way we can.
Morohndra Phillips
Moon Whiskers
(931) 267-3726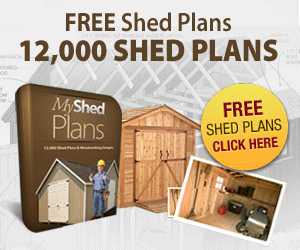 Create an Amazon Wedding Registry
Create Amazon Business Account